Safety and Reliability
Work Safely, Think Responsibly is our first and number one Core Value. From our frontline workers to our executive team, we are one team focused on continuous improvement, driving towards incident-free operations.
Keeping our employees, customers and communities safe while providing our essential services is engrained in how we approach our work each day.
We maintain comprehensive emergency response plans for all facilities and lines of business, and work closely with industry groups, communities and customers on emergency preparedness planning and training exercises. This collaborative preparation helps to strengthen relationships within our communities, while facilitating a more effective response.
Our commitment to Safety means:
Putting the health and safety of our employees, customers and communities above all else
Believing no job is so urgent that it cannot be done safely
Taking action to protect against health and safety issues
Pursuing operational excellence to ensure we deliver our energy solutions safely and reliably
Proactively identifying and managing risks, reviewing leading practices and integrating lessons learned into our health and safety planning
Protecting our Customers and Communities
Our Utilities provide essential energy services to customers in Alaska, the District of Columbia, Maryland, Michigan and Virginia. Our people Every day, our people are working to ensure that our systems are operating safely and reliably.
Ensuring the Reliability of our Operations
Building resiliency in our infrastructure is essential for providing reliable service to our customers and keeping our communities safe. Through process safety, pipeline management systems and utility asset integrity management practices, we proactively engineer and ensure we can safely operate complex systems. 
Our systems are designed with multiple layers of protection against human, manufacturer and environmental factors that could result in loss of integrity. 
We make the capital investments necessary to enhance the resiliency of our assets, which includes investments to modernize our facility and pipeline networks through enhancement and replacement activities. 
Emergency Planning and Preparedness
Our teams are prepared and equipped to quickly and safely respond to emergency situations. We proactively identify and manage risks, share learnings, and use industry-standard best practices.
We have comprehensive emergency response plans for all facilities and lines of business. We conduct regular emergency response exercises, which are often coordinated with local first responders. These exercises help us gain a better understanding of each other's roles and responsibilities, so we are more effective in our response.
Investing in Emergency Equipment
To ensure first responders are properly equipped, we placed nearly $200,000 in emergency response equipment in Prince George and Prince Rupert to help establish temporary command posts if needed. CN Rail also funded equipment caches for Valemont, Terrace and Smithers that can easily be transported to remote locations by helicopter if required. With this new equipment, the CN railway between Jasper and Prince Rupert now boasts the highest concentration of emergency response equipment in North America.
---
Learn more about our safety initiatives in our 2021 Environment, Social and Governance Report.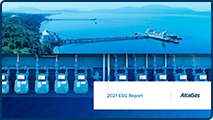 PDF | (9mb)