Donald "Blue" Jenkins to Lead U.S. Utilities, Washington Gas

November 20, 2019
AltaGas Veteran Leader Colleen Starring to Oversee Utilities Operations
AltaGas Ltd. President and Chief Executive Officer, Randall Crawford welcomes Donald "Blue" Jenkins as Executive Vice President & President, Utilities and President, Washington Gas, effective December 16, 2019. Jenkins will succeed Adrian Chapman, who is retiring from the company.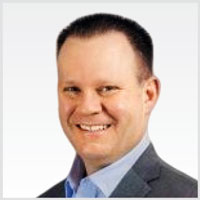 "Blue is an exceptional leader who has emerged as one of the premier energy executives in our sector. With his strong, strategic leadership skills, commercial expertise and firm commitment to developing a high-performing workforce, he is well-suited for his new responsibilities as Executive Vice President at AltaGas and President of our Utilities. I look forward to his leadership in these new roles," Crawford said. 

"Blue is a champion of diversity and believes that our workforce must reflect the diversity of the communities in which we operate. He shares our unwavering commitment to the communities we serve and will build upon the strong tradition of community involvement that has long been a hallmark for us," said Crawford.
Jenkins brings more than two decades of experience in all facets of the energy industry, including executive roles in commercial strategy, business development, trading, information technology and safety. Most recently, Blue served as Chief Commercial Officer at EQT Corporation where he was responsible for developing and implementing strategy that rapidly accelerated the company's growth and profitability. Prior to EQT, he held multiple executive roles at BP including serving as Senior Vice President, North America Gas and Power, and was a key member of BP's U.S. leadership team.
"I am excited to join the AltaGas family to lead its Utilities and to become President of Washington Gas," Jenkins said. "I look forward to building on the respected legacy of Washington Gas to achieve the next level of operational excellence for the company."
In addition to Jenkins' appointment, Crawford named Colleen Starring Senior Vice President & Chief Operating Officer, Utilities and at Washington Gas. Starring first joined the company at SEMCO Energy in 1977. Starting in customer service and billing, Starring progressed through field operations and technical services to many other divisions of the company. She rose to hold various senior leadership roles including President, ENSTAR Natural Gas Company in Alaska; Senior Vice President, Utility Operations, AltaGas; and ultimately, President, SEMCO Energy Gas Company in Michigan, a role she has held over the past three years.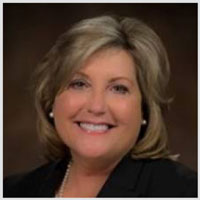 Current senior leaders John O'Brien, Executive Vice President, Strategy & Public Affairs; Doug Bonawitz, Senior Vice President & Chief Financial Officer and Treasurer; and Karen Hardwick, Senior Vice President & General Counsel; will round out Jenkins' leadership team in Washington.