Providing A Helping Hand to our Utilities Customers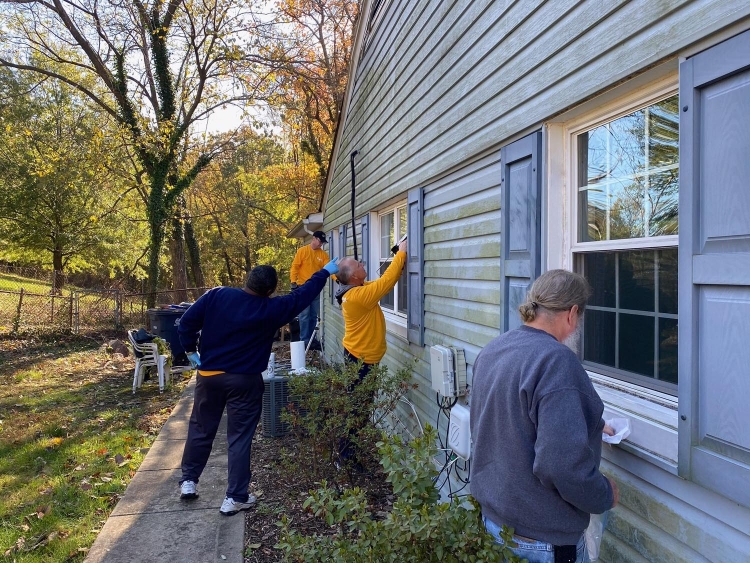 November 18, 2019
WGL Leads the Seventh Annual Day of Weatherization
With winter weather setting in and temperatures dropping to chilly lows, our team rolled up their sleeves and got to work across the DC-region, helping customers prepare to battle the cold. On Saturday, November 9, approximately 200 dedicated employees volunteered their weekend to support lower income families, senior citizens, and military veterans during our seventh annual Day of Weatherization. 
"It's one of my favorite events of the year because I not only get to spend time with our wonderful people, but I get a chance to meet and help neighbours, "said Adrian Chapman, President and CEO of Washington Gas. "The work we do to help them stay warm during the cold winter months while saving on their energy bills shows the community how much we care as a company."
Volunteers spread across Washington, D.C., Maryland, Virginia and West Virginia and prepared 100 homes for winter with hands-on help, weatherization materials, and effective energy-efficiency tips to keep customers warm and help reduce their energy bills over the cold months ahead.

During the Day of Weatherization, teams travelled across our operating communities assisting pre-selected homes with simple, low-cost upgrades, including:   
replacing or installing caulking on windows and doors
installing plastic film on windows
replacing furnace filters
installing faucet aerators that reduce the amount of hot water used
installing weather stripping
Through these proactive measures, a typical home saves more than $280 annually on energy costs and consumes an average of 25% less energy. For helpful tips that could save you money on energy this winter, check out our Winter Preparedness Guide.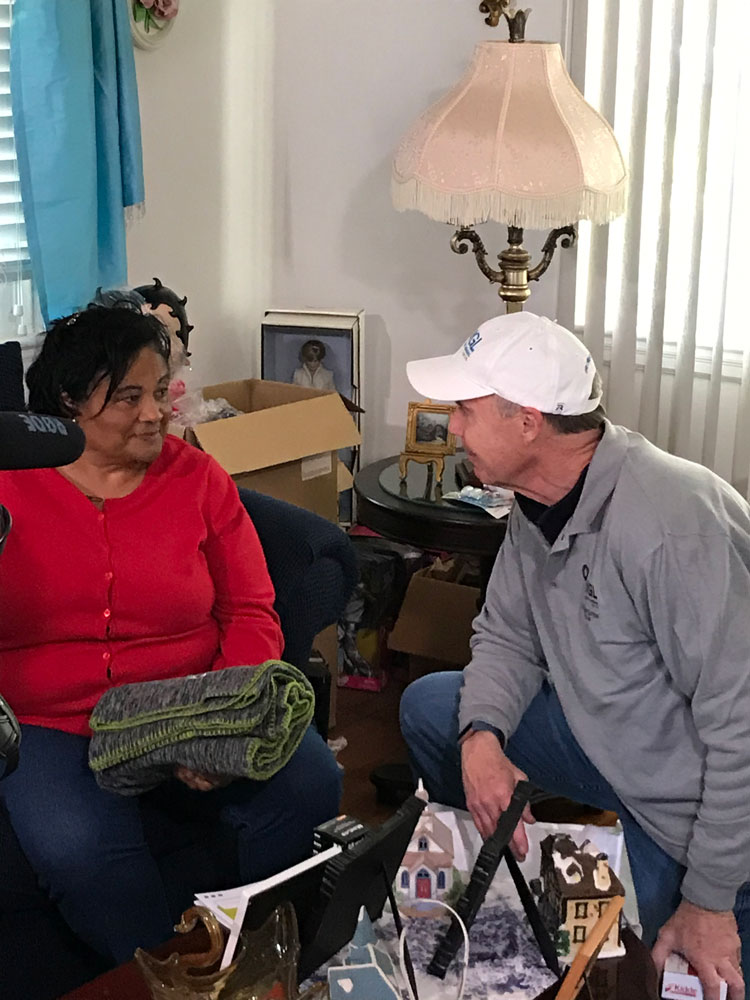 The Day of Weatherization is a long-time custom that started in 2005 when Washington Gas, one of our regulated natural gas utilities, led the weatherization of homes in the area. Since then, the effort has included hundreds of employees who contribute resources, time and hard work.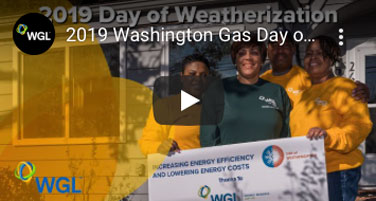 2019 Washington Gas Day of Weatherization
WGL and Washington Gas are wholly-owned subsidiaries of AltaGas Ltd. Washington Gas, is a regulated natural gas utility that provides safe, reliable natural gas service to more than 1.2 million customers in the District of Columbia, Maryland and Virginia. The company has been providing energy to residential, commercial and industrial customers for more than 171 years.