Community Investment
At AltaGas we strive to excel as responsible corporate citizens by giving back to the communities where we live, work and do business by providing funding for non-profit organizations, projects and initiatives that help build and enhance communities. We look to create shared value through mutually beneficial partnerships with community organizations that concentrate on our three core areas: Healthy and Safe Communities, Bright Futures and Environmental Champions.
Cross Country Canada (CCC)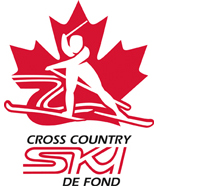 Since 2007, AltaGas has supported elite-level coaching and associated services necessary for the success of Canada's National Ski Team and Para-Nordic program. As a platinum sponsor of CCC, we support elite athletes, local ski group coaches and volunteers across Canada who are sparking Olympic dreams in amateur cross-country skiers. CCC is an organization whose culture and journey resembles our own. Teamwork and commitment are values that our organizations share, and this has resulted in a very successful partnership over the last decade.
AltaGas is the proud sponsor of the Ski-at-School program. The program launched in 2010 with the goal of bringing cross-country skiing to schools in Calgary. In 2016, AltaGas expanded the program to include schools across Canada to encourage more children to participate in an active lifestyle through cross-country skiing.
Shock Trauma Air Rescue Service (STARS)

For 20 years AltaGas has partnered with Shock Trauma Air Rescue Service (STARS) to help bring emergency medical services to residents of Alberta, British Columbia and Saskatchewan. In 2016, AltaGas surpassed the $1 million mark in giving to STARS.
The United Way

AltaGas is proud to be a part of the communities where we live, work and do business. Our employees have strong ties to their communities and it shows through their generous contributions to community initiatives.
The United Way continues to be an important part of AltaGas' culture. Since 1994, AltaGas has received platinum or gold awards in Calgary for its involvement in the United Way. In 2015, AltaGas won the Spirits of Gold – President's award from the United Way of Calgary and area. This award recognizes businesses that are long-standing partners with the United Way that show innovation and commitment in the community. In 2017, AltaGas contributed $100,000 to the United Way in Calgary.