SAFE at Heritage Gas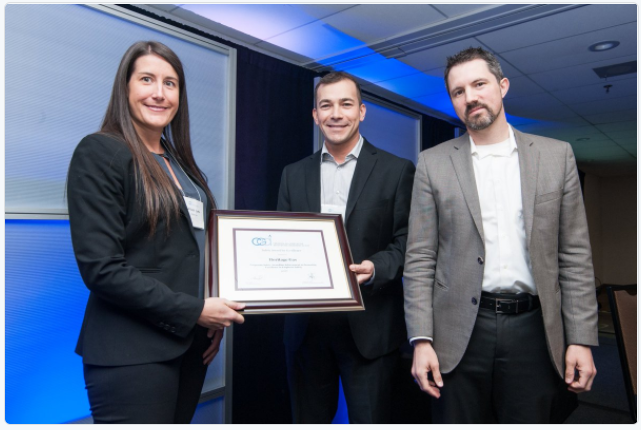 Allison Coffin, Manager, Engineering & Construction accepts the safety award from CGA Health & Safety Committee Chair Mike Moniz (centre) and CGA Manager, Operations and Safety, David McConkey
May 30, 2018
Work safely, or stop working. These are words to live by at Heritage Gas Limited in Nova Scotia.
The natural gas utility was honoured to receive the 2018 Corporate Safety Award for Employee Safety from the Canadian Gas Association (CGA), marking the third time Heritage Gas has received the award and the sixth CGA safety award for Heritage since 2009.
The SAFE (Safety Award for Excellence) recognizes the CGA member company with the lowest number of recordable injuries and lost time injury frequency and severity rates by comparing injury statistics.