Emergency preparedness training at RIPET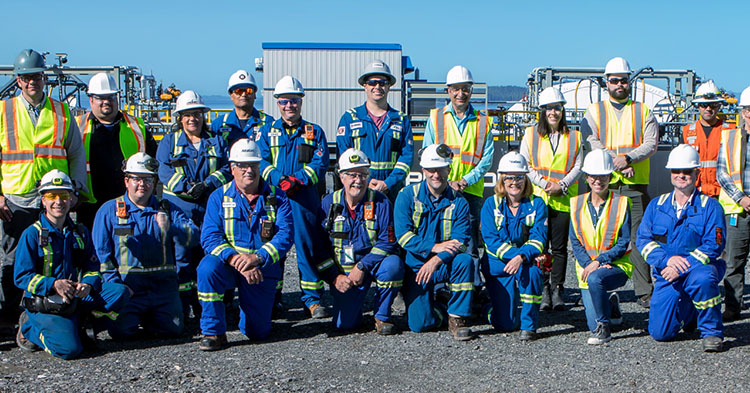 September 14, 2021
Every quarter, staff at our Ridley Island Propane Export Terminal (RIPET) take part in emergency preparedness and response training. These regular exercises are often conducted with members of the community, including first responders, to ensure we have a good understanding of each other's roles and responsibilities should an incident arise.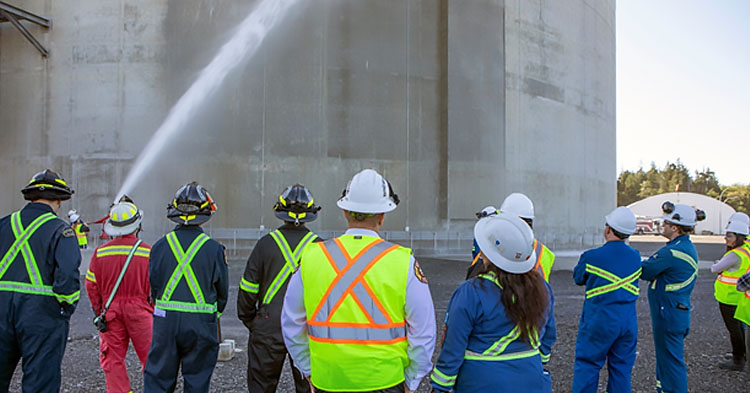 Earlier in 2021, first responders based in Prince Rupert participated in our on-site training at RIPET, our liquefied petroleum gas (LPG) export facility in the area. The training was part of a three-day event hosted by CN Rail and Emergency Response Assistance Canada (ERAC) to provide a firsthand experience with our local operations and the intricacies of handling LPG products.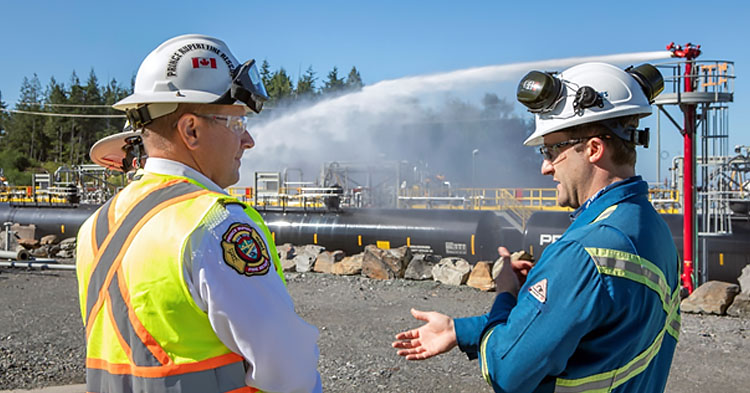 First responders, including the Prince Rupert Fire Department, B.C. Ambulance and local RCMP participated in the training along with representatives from Transport Canada and City of Prince Rupert Councilor, Gurvinder Randhawa.
Derek Vallee, AltaGas' Manager of Export Terminal Operations, sees the collaboration as essential to industry and community success. "For AltaGas, the health and safety of our people, customers, and communities is prioritized above all else," says Vallee. "Collaboration between our community stakeholders – including emergency response teams in the area – ensures that we all have peace of mind. Conducting regular emergency response exercises, often with local first responders, help us gain a better understanding of each other's roles and responsibilities to be more effective in our response.
"We're proud Prince Rupert community members and we plan to be involved in this area for a long time. When we can safely invite first responders and other community members on to our sites and include their perspectives into our own emergency planning it makes everyone more prepared, which is our goal."
Watch the video now: