Canadian Energy Charts a New Course to Japan with "Maple Gas"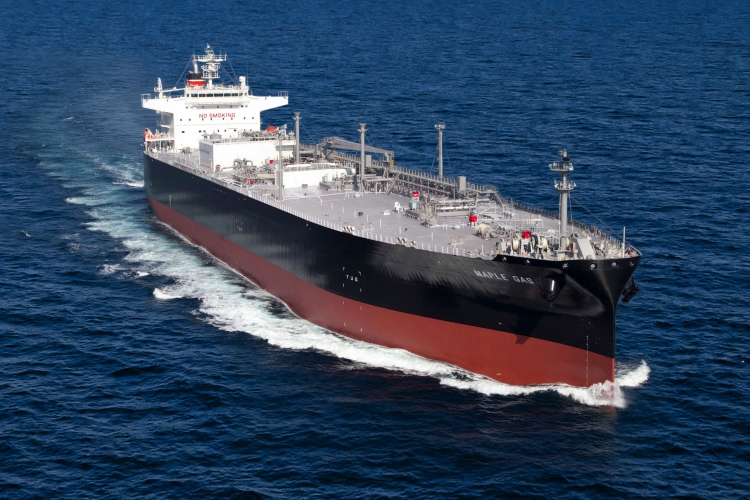 Canadian Energy Charts a New Course to Japan with "Maple Gas"
February 28, 2019
We are nearing the dawn of a new day for Canada's natural gas liquids producers and the beginning of a new era in Canada – Japan trade relations with the opening of Canada's first propane export terminal later this quarter.
As we prepare for the opening of our Ridley Island Propane Export Terminal (RIPET), we are celebrating the milestones leading up to the start of operations. Recently, our Chairman, David Cornhill, and a team of AltaGas employees travelled to Tokyo, Japan to participate in a ship naming ceremony with our Japanese customer, Astomos Energy Corporation, and the ship owner, IINO KAIUN KAISHA.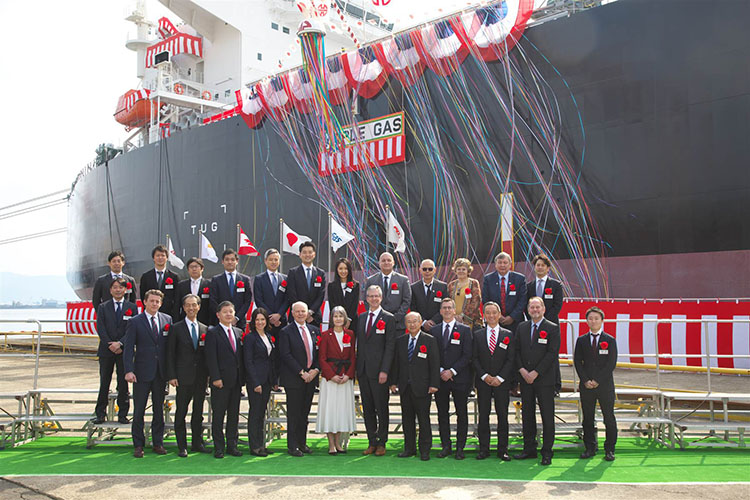 At an elegant ceremony held at Kawasaki Heavy Industries' Sakaide Shipyard, the newest Very Large Gas Carrier (VLGC) in IINO KAIUN KAISHA's growing fleet was given the name "Maple Gas" in honour of the Canadian heritage of the product it will soon deliver to the people of Japan..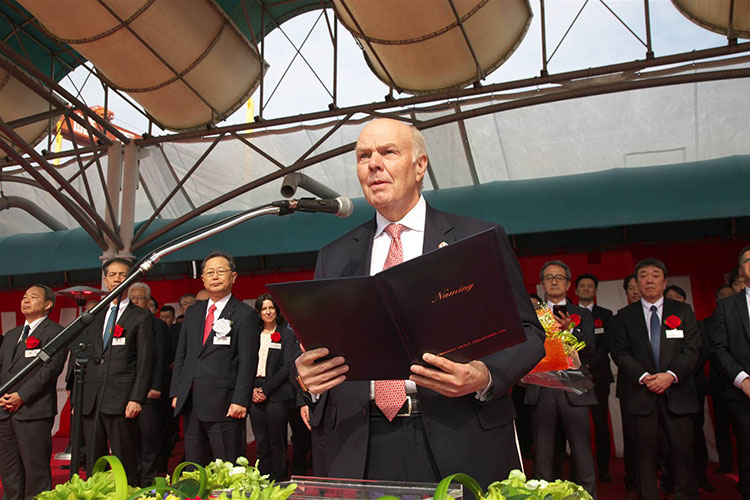 "In just a few weeks, when Maple Gas embarks on its first voyage, it will mark the end of four years of planning, community engagement and construction and usher in a new era of trade between Japan and Canada. I hope that this success serves as an example of how Japanese and Canadian companies working together can bring Canadian energy to global markets," said David Cornhill at a reception following the naming ceremony.
Once RIPET is operational, Astomos' fleet will become the first to transport Canadian Liquid Propane Gas (LPG) to Japan.
As Canadian energy producers strive to reach new markets, our RIPET facility will open the door to new international trade, allowing Western Canadian natural gas producers to sell the propane produced as a byproduct of their operations and increase Canada-Japan trade by approximately six percent.
Propane, one of the most versatile, cost-effective and environmentally friendly fuel sources in the world, offers the people of Japan a clean energy solution for energy generation. Currently, half of Japan's population uses propane daily for their heating and cooking needs.
Learn more about the Ridley Island Propane Export Terminal.