2017 AltaGas Wind Turbine Maintenance Technician Bursaries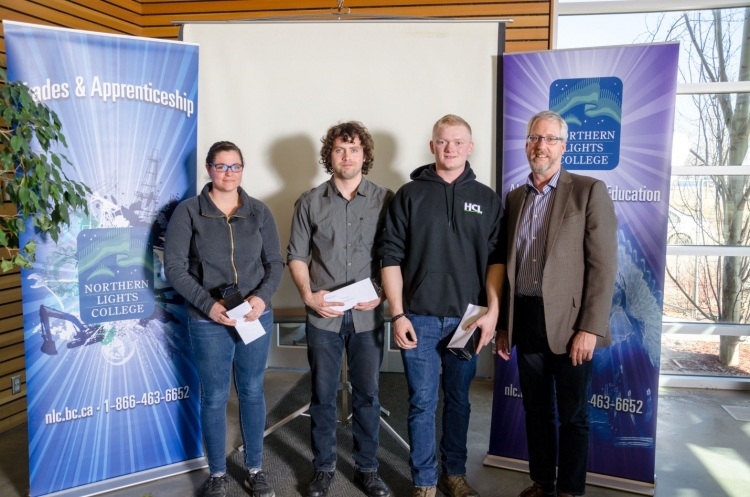 AltaGas Wind Turbine Maintenance Technician Bursary recipients
April 4, 2017
On April 4, 2017, Brock John, Director of Business Development, presented three aspiring wind turbine maintenance technicians with bursary cheques to continue their studies at the Northern Lights College, Dawson Creek Campus.
"Awards such as this are very helpful to our students in their pursuit of their academic goals," said Donna Kane, Executive Director of the Northern Lights College Foundation. "Thank you to AltaGas and our other industry partners for their commitment to our students."
In the last seven years, since the Bear Mountain Wind Park became operational, AltaGas has awarded bursaries to 21 students enrolled in the Wind Turbine Maintenance Technician program who demonstrated academic excellence and leadership in their community.
"As part of our ongoing commitment to communities, AltaGas is proud to be able to provide these annual bursaries to students to assist them in developing new skills and advancing their career goals," said Brock John, Director of Business Development at AltaGas.
This year's recipients of the AltaGas Wind Turbine Maintenance Technician Bursary (from L to R): Jamie McAllister, Mathew Bowen, Christian Haab with presenter, Brock John, AltaGas.