AltaGas provides funding for the District of Port Edward's new boat launch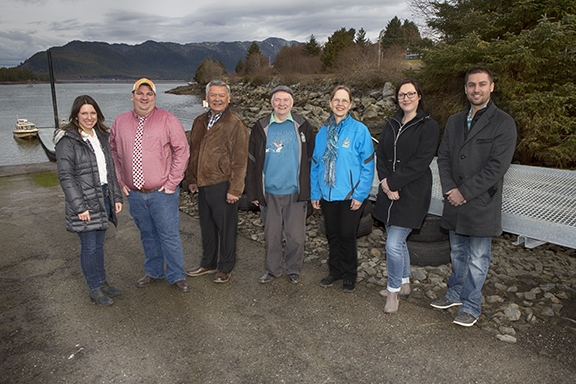 Jennifer Osmar, AltaGas Ltd., Mike Pucci, DP World, Gerald Wesley, NDIT, Mayor Dave MacDonald, Councillor Christine MacKenzie, Samantha Donnelly, AltaGas Ltd. and Brad Landry, AltaGas Ltd. in front of the new public dock in Port Edward.
March 6, 2018
On March 6, AltaGas employees attended the opening and ribbon cutting ceremony for Port Edward's new public boat launch.
The project was funded by the Northern Development Trust Initiative, the District of Port Edward, DP World and AltaGas who provided $10,000 for the dock replacement project.