AltaGas celebrates the loading of RIPET's 100th vessel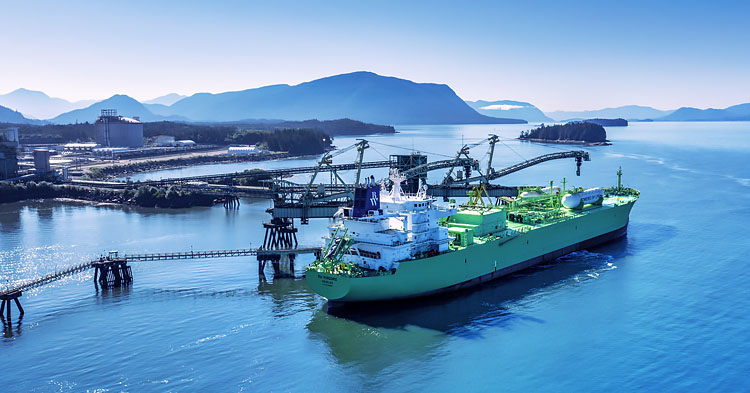 August 19, 2022
This summer AltaGas' Ridley Island Propane Export Terminal (RIPET) welcomed its 100th Very Large Gas Carrier (VLGC). Loading over a couple days, AltaGas' operations teams safely transferred almost 600,000 barrels (approximately 48,000 tonnes) of propane onto the BW Mindoro, bound for Japan. That's enough propane to fill over 5 million barbeque tanks.
Randy Toone, AltaGas' Executive Vice President, and President of Midstream is excited about the ship loading, "This is a monumental milestone for AltaGas and our community partners. I'm so pleased with the hard work and focus of our teams who helped safely load each and every one of the 100 vessels we've welcomed to RIPET. It's astonishing what's been accomplished in just three short years. From the very beginning, the community support here has been amazing, and we couldn't have achieved this without the support of our stakeholders in the area."
RIPET is the closest North American propane terminal to Asia, providing AltaGas and our customers a 15-day shipping advantage to Asia, a premium market for propane, versus the Gulf Coast of the United States. RIPET can store enough propane on site to fill an entire VLGC and fills a vessel every eight-nine days on average.
In May 2019, the first shipment of propane to Asia departed from RIPET, the first propane marine export facility on Canada's west coast. With its consistent and reliable energy supply the terminal helps to support energy security and provide lower-carbon energy solutions to Asia.
Watch the video now: