AltaGas and Halfway River First Nation sign relationship agreement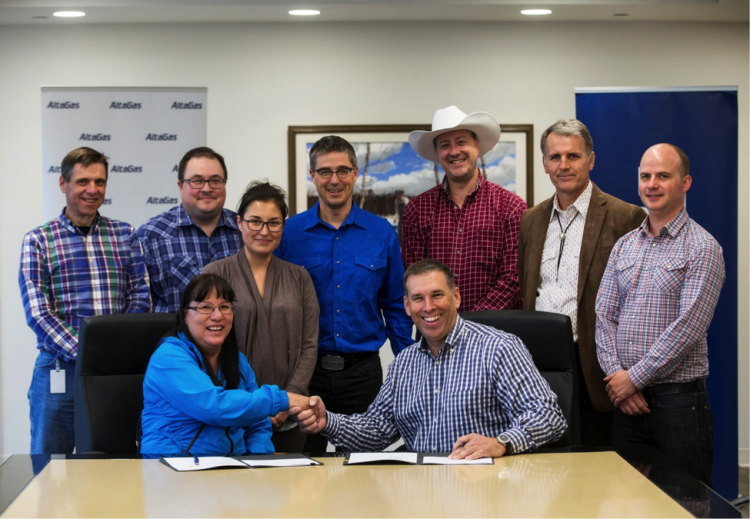 August 3, 2016
AltaGas and Halfway River First Nation (HRFN) have signed a comprehensive relationship agreement.
The 10-year agreement provides the framework for consultation, financial benefits, community investment, employment opportunities, and support for a wildlife study in HRFN's traditional territory. "This agreement supports (AltaGas's) three guiding principles for developing energy infrastructure: respect the land, share the benefits, and nurture long-term relationships," said David Harris, president and chief executive officer of AltaGas. "We look forward to continuing to build a long-term, mutually beneficial relationship with HRFN that recognizes and respects their values and traditions."
"We are pleased to sign this relationship agreement with AltaGas," said Halfway River Chief Darlene Hunter. "By working together with AltaGas, we have developed an agreement that will benefit our community for many years to come."