People
Employee Engagement
Our people are the heart of AltaGas and key to delivering operational excellence across our company. We support our colleagues and create an environment where everyone feels welcome. From Anchorage, Calgary and Vancouver, to Port Huron, Washington and everywhere in between, our strong culture guides our talented team of people every day and ensures safety comes above all else.
More than 3100 strong, our people embody our core values in every interaction they have with our stakeholders and bring our strategy to life. As our greatest asset, we take great care in investing in programs that:
keep them safe
enable them to keep our customers safe
develop them to reach their full potential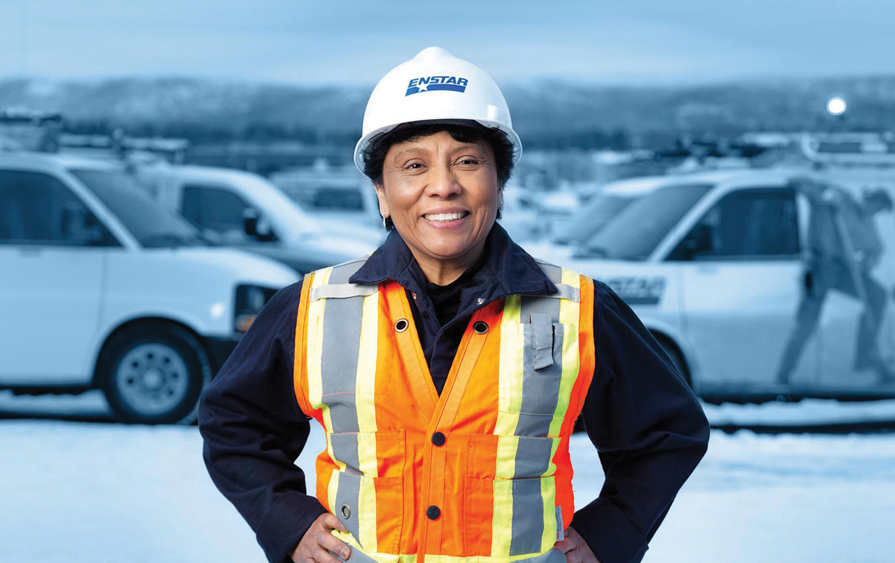 Creating a Diverse and Inclusive Workplace
We believe diversity of people and thought leads to better solutions.
We are committed to reflecting diversity and inclusion in our business practices, which includes hiring employees with different demographics, work styles and experience. All of which result in better solutions for our customers and value for our organization.
We have several best-in-class diversity and inclusion strategies and underlying principles which ensure:
leadership understands what diversity and inclusion mean and are held accountable to lead in an inclusive way
employees in our organization feel valued for their unique contributions and perspectives
potential candidates for all open positions are diverse and reflect our community
we leverage the diversity of our talent to innovate, grow and better serve our customers
Employee Resource Groups
Currently, we have a number of employee resource groups, including:
African-American Resource Council (AARC)
LEAD (Latino Empowerment and Diversity)
Veterans of Washington Gas

Women's Leadership Network
These groups are invaluable in making employees feel comfortable and welcome. In 2019, they hosted more than 15 professional development, networking and community events.
At ENSTAR, we also work with the Alaska Division of Vocational Rehabilitations to help veterans re-enter the workforce.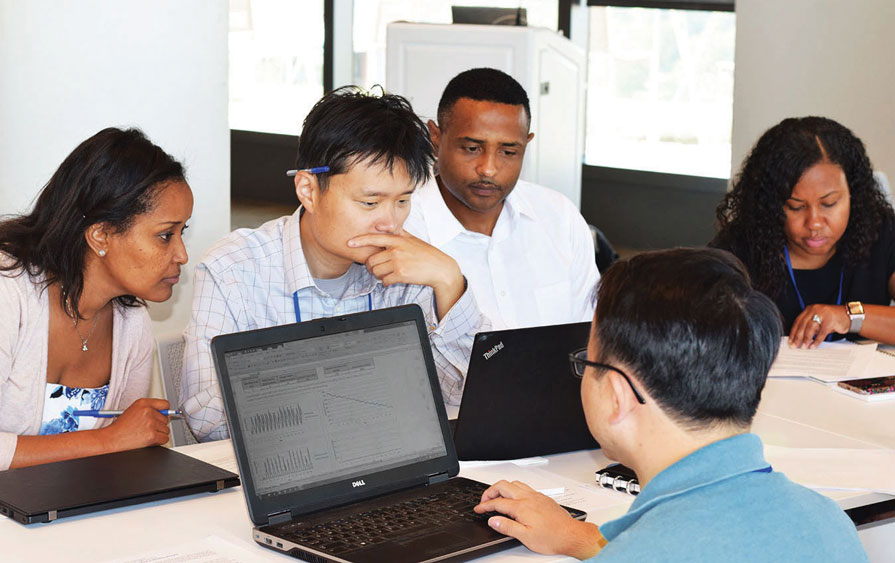 Learning and Development
An engaged workforce results in productive teams that achieve results. Our hiring, performance management and training policies ensure we attract and develop the talent we need and support future growth for our employees.
AltaGas has taken many steps to invest in our people and create a positive environment where they feel informed, aligned and engaged.
Our rapid growth has brought many new people into our global workforce, including 1,600 employees through the acquisition of WGL in 2018. In the past we and our subsidiaries have operated separately, but in 2019 we began taking steps to become one aligned enterprise. These efforts included new enterprise-wide programs and policies that strive to unify and strengthen our culture.
Engagement Initiatives
For example, in 2019, we launched a new set of core values. We also issued our first enterprise-wide employee engagement survey where employees could share their candid feedback.
The survey had a 69 percent participation rate and provided valuable insights into key engagement drivers. Our leadership team is acting on these to improve performance going forward.
Programs
Investing in training and development enables our employees to perform their duties safely, pursue new challenges within the company, and learn new skills.
Leadership Development Program
This program provides new supervisors and managers with the foundational skills needed to be successful leaders.
Gas Operations Leadership Development (GOLD)
Our GOLD program creates a pipeline of employees for leadership roles in construction, field operations and gas supply.
New Grad Program
We prepare post-secondary graduates for challenging roles at our company by pairing them with a senior mentor. They also get the chance to rotate through four different business areas over a two-year period.
Mentoring Circles
Mentoring circles provide like-minded employees with regular mentorship and advice on career development.
Programs for Frontline Employees
Employees have the opportunity to participate in development programs that include:
mentorships
respectful workplace
indigenous awareness
introduction to the energy industry
a variety of informative lunch and learns