Beyond the Call of Duty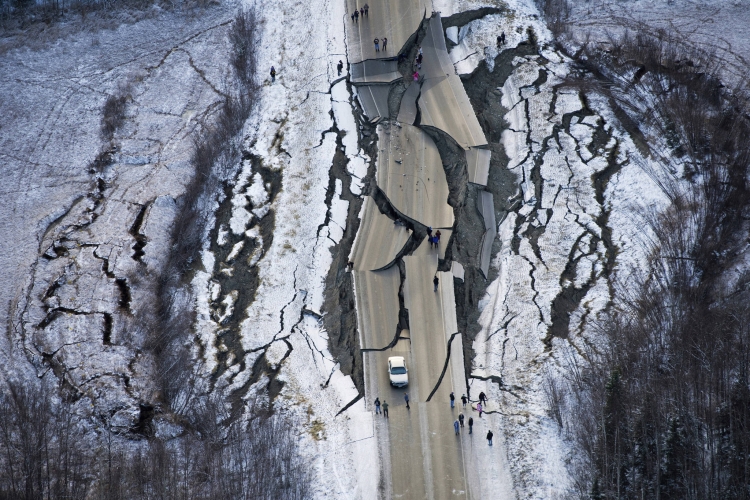 December 3, 2019
Caring for Customers During a State of Emergency
At 8:29 a.m. on Friday, Nov. 30, 2018, Anchorage started violently shaking as Alaska was rocked by a 7.0 magnitude earthquake. Roads were destroyed, buildings and homes were damaged, and residents lost power as the ground trembled below. As terrified Alaskans searched for safety and answers, our team at ENSTAR sprang to action – leaving their own damaged homes behind in order to serve the community in its time of need.
Amid the ongoing aftershocks that reverberated across the region, the ENSTAR's Customer Service team quickly relocated from their evacuated building in Anchorage and established a new command center to answer customer calls and direct service teams to high priority areas. ENSTAR Service Technicians and Corrosion Field Technicians loaded up their trucks and responded to gas leaks and line breaks across the service territory. Our dedicated teams worked through the night, came in on their days off, flew in from out of state, and even came out of retirement to provide an effective response in the aftermath of the earthquake.
Every department contributed to the response effort; from working with customers to restore gas service, providing mapping support, and entering service orders, to providing meals to help keep crews warm and fed. It was a true team effort that went above and beyond the call of duty.
Repairing the Community
Recovery efforts continued in the weeks and months that followed the earthquake as teams worked tirelessly to help the community return to normal. One of the most visibly impacted areas was Vine Road, which suffered significant damage during the quake. Aerial photos illustrating the force and impact of the quake were shared around the world.
Part of our pipeline system runs along this road, including a 6-inch plastic main pipeline and a 4-inch steel transmission pipeline. After the earthquake, engineers determined the two lines had moved approximately 13 feet from their original location. We surveyed these lines weekly to ensure they continued to function safely without leaks, and in August of 2019, we broke ground to install new pipelines along the road.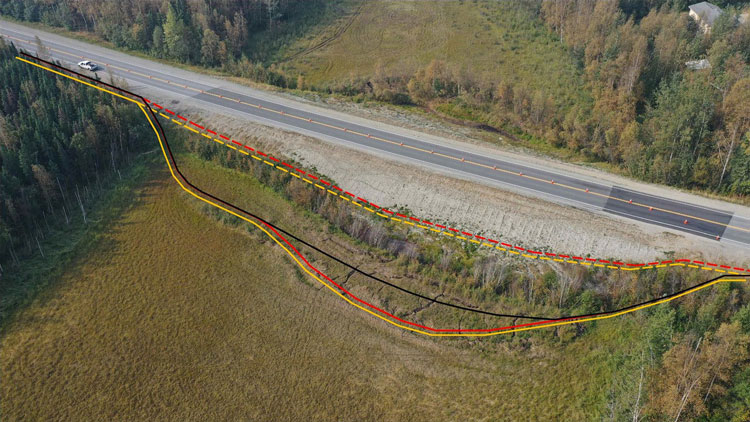 With the new lines in place and in service, natural gas continues to flow safely and reliably to our customers in the Valley.
Recognizing our People
As we reflect on the one-year anniversary of this terrible earthquake, we are incredibly proud of the dedication of our employees for stepping up when disaster hit and helping to keep our customers and the local community safe. Their efforts were recognized by the Alaska Safety Advisory Council with the Governor's Special Achievement Award at the 38th Annual Governor's Safety and Health Conference. We were honored to receive this award and to serve our 146,000 customers throughout south-central Alaska.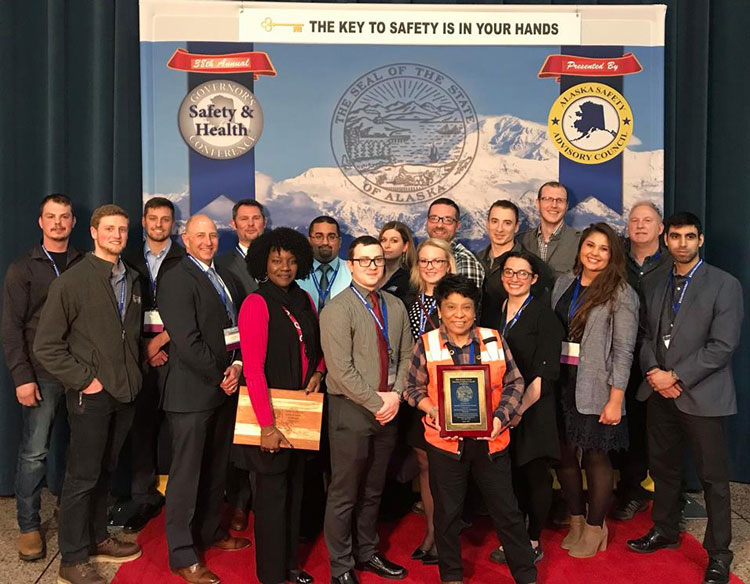 Our people are our company's greatest asset and they embody our core values every day. Each department played a significant role in the response effort, and we are truly grateful for their dedication, perseverance and commitment to serving our customers.
On behalf of the entire AltaGas family, thank you all for your hard work.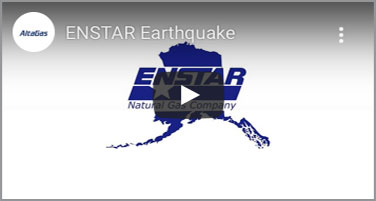 Access the video: https://youtu.be/tCIfbaEjM9k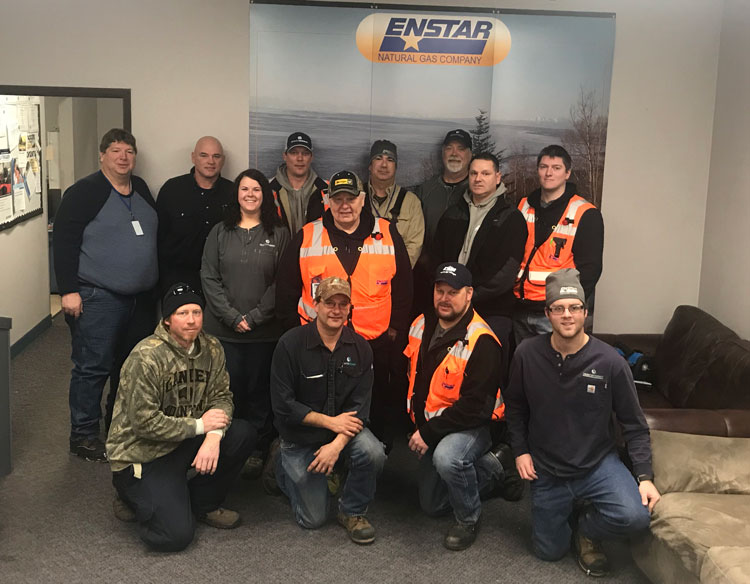 About ENSTAR
Alaskans have relied on ENSTAR to serve their homes and businesses with clean-burning, economical and efficient natural gas for more than 55 years. ENSTAR Natural Gas Company, headquartered in Anchorage, Alaska, is a regulated public utility that delivers natural gas to more than 146,000 residential, commercial, and industrial customers in and around the Anchorage and Cook Inlet area, including Anchor Point, Big Lake, Bird Creek, Butte, Chugiak, Eagle River, Eklutna, Girdwood, Homer, Houston, Indian, Kachemak, Kasilof, Kenai, Knik, Nikiski, Nikolaevsk, Ninilchik, Palmer, Peters Creek, Portage, Sterling, Soldotna, Wasilla and Whittier.  ENSTAR's service area encompasses more than 57 percent of the population of Alaska.
ENSTAR is a division of SEMCO Energy, Inc., an indirect wholly-owned subsidiary of AltaGas Ltd.