AltaGas Announces Strong First Quarter Results
ALTAGAS' INTEGRATED UTILITY AND MIDSTREAM STRATEGY CONTINUES TO PROVIDE STABLE AND RELIABLE RESULTS.  OUR TEAMS ON THE FRONTLINES ARE DELIVERING SAFE AND RELIABLE ENERGY TO OUR CUSTOMERS AND COMMUNITIES.
AltaGas Ltd. (AltaGas or the Company) (TSX: ALA) today reported first quarter 2020 financial results and provided an update on its operations and outlook, inclusive of COVID-19 considerations.
Highlights
(all financial figures are unaudited and in Canadian dollars unless otherwise noted)
Normalized EBITDA1 was $499 million for the first quarter, an increase of approximately 4 percent over the same period in 2019. Excluding the $34 million reduction in normalized EBITDA as a result of the asset sales in 2019, first quarter normalized EBITDA would have increased 11 percent as compared to the first quarter of 2019.

Normalized net income1 was $220 million ($0.79 per share) in the first quarter of 2020, a 3 percent increase over the first quarter of 2019.

Net income applicable to common shares was $464 million ($1.66 per share) in the first quarter.

First quarter Utilities segment normalized EBITDA increased approximately 10 percent over the first quarter of 2019 underpinned by rate base growth, higher achieved returns through rate case settlements in 2019, increased utilization of accelerated replacement programs and lower operating costs.

Strong first quarter Midstream segment performance was underpinned by contributions from the Ridley Island Propane Export Terminal (RIPET), which continues to see strong demand for Canadian propane from Asia, averaging two ships per month for the quarter.

On March 31, 2020, the Public Sector Pension Investment Board and the Alberta Teachers' Retirement Fund Board closed its previously announced acquisition of AltaGas Canada Inc. (ACI), including the 11,025,000 common shares (approximately 37 percent) held by AltaGas for cash proceeds to AltaGas of approximately $369 million.

In response to the COVID-19 pandemic, AltaGas initiated precautionary and business continuity measures to protect the health and safety of its employees, customers and communities in which it operates. To date, AltaGas has experienced limited disruption to its operations.

On April 1, 2020, AltaGas announced $1 million in donations to help community partners and frontline workers in its operating regions respond to the COVID-19 pandemic.

2020 outlook remains unchanged with expected normalized EBITDA1 in the range of $1.275 - $1.325 billion and normalized EPS1 of $1.20 - $1.30 per share.
Standing Strong in Challenging Times
We began 2020 on solid footing, thanks to the incredible efforts of our teams across the Company that successfully executed our strategy in 2019. With a renewed focus on our core Utilities and Midstream businesses, we entered the year with a strong balance sheet, attractive assets and abundant organic growth opportunities.
Despite the challenges created by COVID-19, our first quarter financial results reflect the stability and resiliency of our core businesses. Our Utilities and Midstream businesses continue to perform well, providing predictable and reliable earnings despite the disruption to global markets. Our first quarter reflects strong operating performance, excluding the impact of lost EBITDA from 2019 asset sales, our core businesses normalized EBITDA increased more than 11% year-over-year.
A few weeks ago, we announced that we are donating $1 million in COVID-19 relief funding to support frontline health care workers as they address the crisis. We have begun distributing these funds across our operating regions to help communities with their pandemic response, and we will allocate the remaining funds as our community partners identify critical needs. We are committed to supporting our communities through these difficult times and are confident that together we will emerge from this crisis even stronger.
"Over the last several weeks, the world dramatically changed around us. Communities have been brought to a stand-still, businesses abruptly came to a halt and families forced to adapt to a new normal. I want to extend our deepest sympathies to all those who have been personally affected by the pandemic. We remain focused on doing our part by continuing to provide our essential services and continuing to deliver reliable energy to our customers. I would like to thank our employees for their dedication, adaptability and hard work during this pandemic. Our people are the heart of this Company and their resilience and spirit gives me the confidence we will deliver on all of our commitments to all of our stakeholders."
- Randy Crawford, President and Chief Executive Officer

 
---
Conference Call and Webcast Details
For more on our first quarter performance, read our full news release or join our conference call and webcast.
| | |
| --- | --- |
| Date: | April 30, 2020 |
| Time: | 8:00 a.m. MT (10:00 a.m. ET) |
| Dial-in: | 1-647-427-7450 or toll-free at 1-888-231-8191  (passcode - 5167696) |
| Webcast: | Join the webcast |
| News Release: | Read more |
| Presentation: | View |
(1) Non-GAAP measure; see discussion in the advisories of this news release and reconciliation to US GAAP financial measures shown in AltaGas' Management's Discussion and Analysis (MD&A) as at and for the period ended March 31, 2020, which is available on www.sedar.com.
Webcast and Conference Call Presenters
---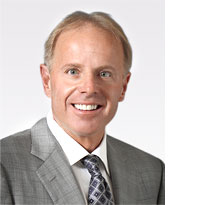 Randy Crawford, our President and Chief Executive Officer, summarizes the strategic and operational progress we achieved in the first quarter of 2020.
Randy Crawford
President and Chief Executive Officer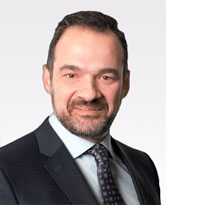 Our Executive Vice President and Chief Financial Officer, James Harbilas, provides a detailed review of our first quarter financial performance.
D. James Harbilas
Executive Vice President and Chief Financial Officer
---
Presentation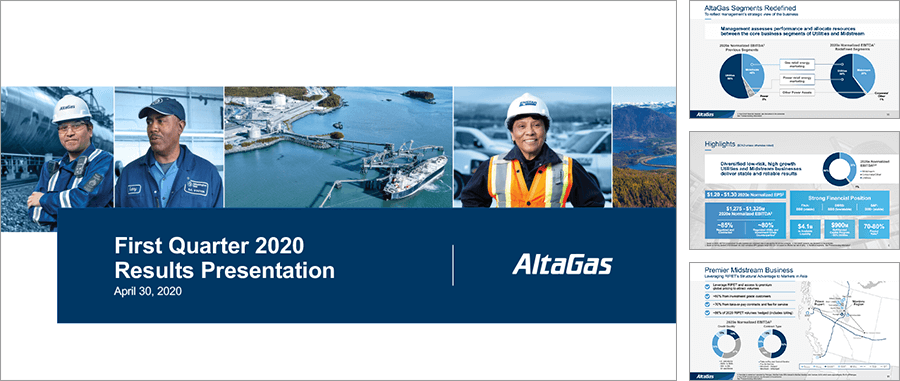 ---
INVESTOR FAQs
Find answers to frequently asked investor questions.