EcoLogo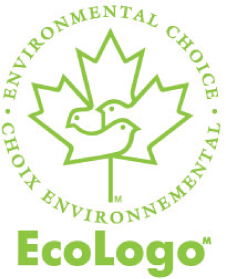 EcoLogoM is North America's largest, most respected environmental standard and certification mark. EcoLogoM provides customers - public, corporate and consumer - with assurance that the products and services bearing the logo meet stringent environmental standards that have been verified by a third party auditor. EcoLogoM products are environmentallypreferable and validated to ensure consumers avoid making false or misleading environmental claims, known as "greenwashing".
AltaGas has met the stringent auditing requirements of EcoLogoM and is a proud and approved licensed marketer of EcoLogoM Certified Renewable Low-Impact Electricity and EcoLogoM Renewable Energy Certificates - generated from EcoLogoM Certified assets, directly owned by AltaGas. By choosing AltaGas as your green provider, you are guaranteeing your investment is green.
AltaGas Green Energy is EcoLogoM Certified to Electricity Renewable Low-impact CCD-003.
Regional Sourcing
AltaGas Green Energy production is EcoLogoM Certified, which means it meets the same environmental standards as EcologoM Certified RECs sold by the competition. AltaGas meets EcoLogoM requirements of ensuring green electricity is derived from the provincial power pool grid or neighboring power pool grid for which the end-user consumes electricity. In the end, your investment in green energy is an investment into your local community, making it healthier and better for all.
Customized, Tailored, Green – Just For You
A sustainable choice for your organization can be tailored to your needs, budget and goals. Whether you choose to go 100% green, or wish to green public open spaces or specific areas of your business, AltaGas can work with you to develop a green plan that fits your needs.
AltaGas offers two competitive green products that can help meet your organization's sustainability goals
EcoLogoM Bundled Renewable Low-Impact Electricity
• Ideal for businesses looking for competitive electricity services and green energy
• One bill, one provider - Combined transaction in which RECs and brown grid electricity are bundled and sold together as one low-cost product
• Combine green energy with a choice of several retail electricity options such as block, load follow or open plans, priced competitively and customized to your business
• Choose to green any percentage of your consumption, sold in blocks of at least 100 kWh per month
• EcoLogoM Certified - tracked, audited and assured by the EcoLogoM environmental standard and certification mark
• Proudly brand yourself as a green investor and ustomer by receiving printed certificates and on-site signage to display at your location
EcoLogoM  Renewable Energy Certificates
• Ideal for businesses looking for marketable, low-cost renewable electricity to supplement existing contracted brown grid electricity services
• Green your penny and avoid the middle man - purchase competitively priced EcoLogoM Certified Renewable Energy Certificates, sourced exclusively from EcoLogoM Certified AltaGas Wind assets
• Choose to green any percentage of your consumption, sold in blocks of at least 0.1 REC (100 kWh per month)
• EcoLogoM Certified - tracked, audited and assured by the EcoLogoM environmental standard and certification mark
• Proudly brand yourself as a green investor and customer by receiving printed certificates and on-site signage to display at your location